Slipped Stitch Fingerless Mitts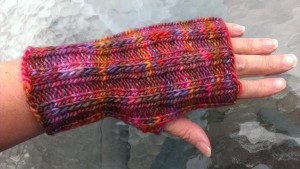 See the patterns page for details and to purchase the pattern.
---
Use the Contact form to inquire about private instruction or setting up small group lessons at your location.
Private Knitting Lesson Rate is $20/hour.  A travel fee of .50 is added for more than a 10 mile round trip.
Small groups of 2 or 3 is $10/person/hour.
Four or more is $10/person per hour.
---
Nancy currently is teaching these knitting Classes at Silk Road Textiles –  Call them to register at 513-541-3700
Hat Class:  Learn to Knit in the Round and take your skills to the next level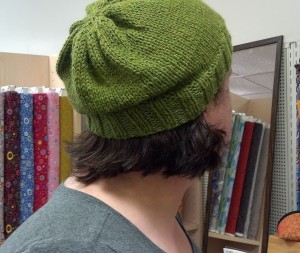 In this class you will learn to cast on to a circular needle and join in the round.  You will learn ribbing, shaping with increases and decreases then switch to double pointed needles.  This is the ideal 2nd class for a beginning knitter.
Knit Basics – Circular Hat
$40 + supplies
Tue. 2/3, AND 2/10 10:15am-12:15pm OR
Wed. 2/4 AND 2/11 6-8pm
---